The LDA: A Century in Stories
100 Years of Service: Deaconess Ina Kempff Meyer
In August 1919, The Fort Wayne Lutheran Hospital in Indiana agreed to admit deaconess students into the training school for nurses. The arrangement was that the deaconess students received the regular courses in theoretical and practical training as nurses, and, in addition, local pastors were to instruct the deaconess students in religion and other subjects designed especially to prepare them for their service as deaconesses. Thus the Lutheran Deaconess Association was begun.
Ina Kempff was the first student to enroll in the LDA training program. On November 1, 1922, she became the first woman consecrated under the auspices of the LDA. In 1922, newly consecrated Ina became the matron of a new hospital in Beaver Dam, WI, a position in which she is likely to have supervised patient care and been responsible for the efficient running of the hospital, huge responsibilities for a new young deaconess. She also no doubt had some responsibilities for the training of deaconess students.
Ina left Beaver Dam in 1925 for a very different sort of ministry. She was called as a deaconess nurse for the City Missions of Detroit, MI, where she served until 1926. In October of 1926, Ina resigned her position as a deaconess to care for her aging parents. Sometime later, Ina met and married Walter Meyer, and they made their home in Milwaukee. Despite her official resignation, her son Jim recalls that his mom never really stopped being a deaconess. She continually witnessed to others about the faith that was in her.
After a long and faithful life, Ina Kempff Meyer died on July 19, 1980. To the end, her life was marked with a commitment to Christ and the Church, to her family and to serving those in need.
Who is someone that has been significant in the life of the LDA for you?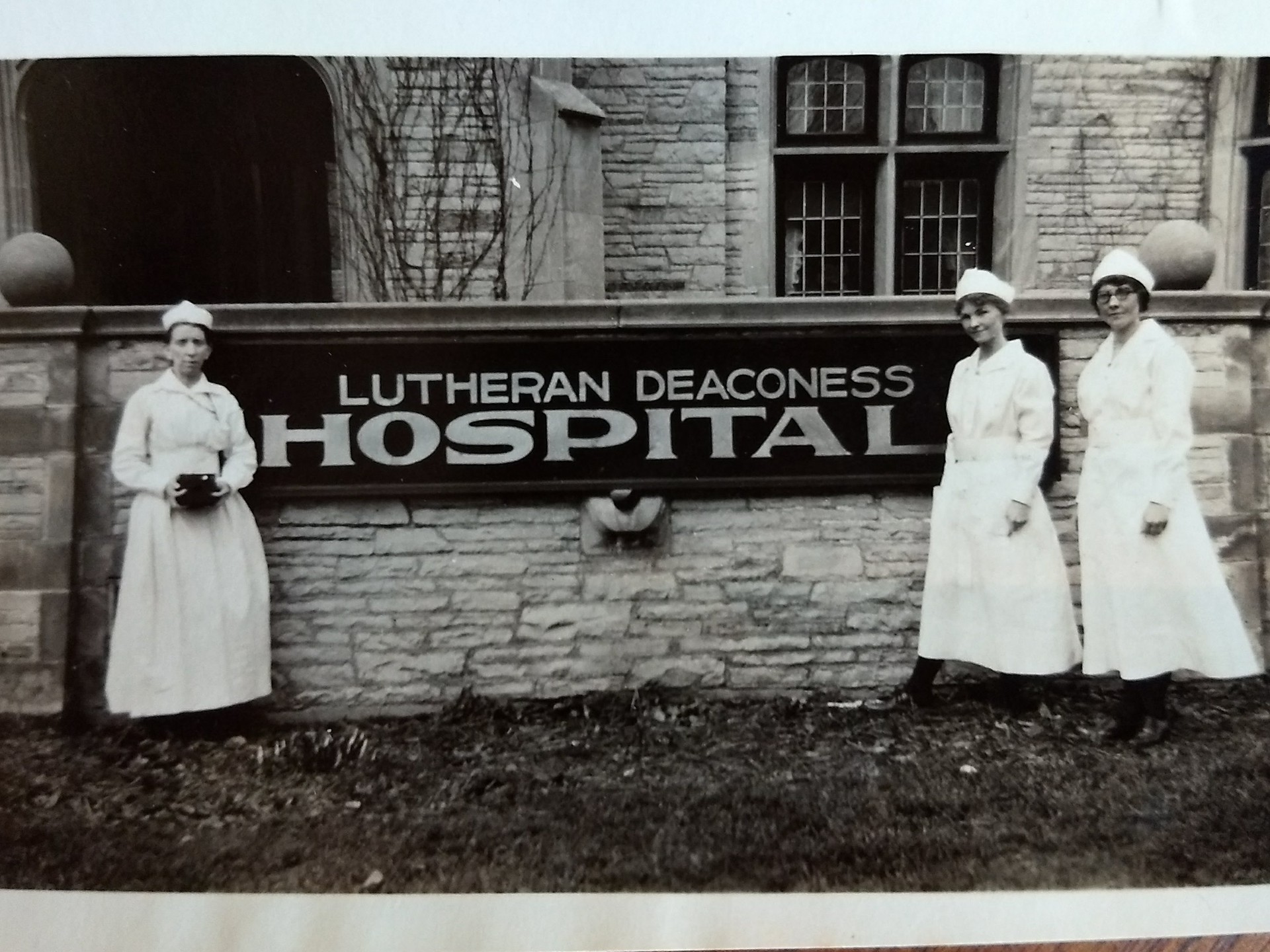 100 Years of Service: Let's Start at the Beginning
In 1911, the Associated Lutheran Churches met in convention in Ft. Wayne, IN. At that convention, Pastor F.W. Herzberger presented a paper on the female diaconate. This paper included eight theses and an exposition on the name "deaconess" on the grounds of Scripture and Church history. Some portions of the paper:
-The office of Deaconess was established by the Church because of the need for women in the field of missions and charity. The role flourished in the early Christian Church, but "disappeared under popery"
-Deaconesses are different than Catholic nuns in that they are permitted and encouraged to marry. "Woman is destined by God to be a wife and mother" and deaconesses "must be permitted to enter holy matrimony at any time, if God so directs their lives"
-"attendants, nurses & matrons in the charitable institutions of the church, teachers & parish workers in congregations, and assistants to missionaries at home & abroad" were listed as suitable placements
-Deaconesses are not to be considered as serving in the office of public ministry, as that is reserved for men only, rather they are "exercising their rights and obligations of the general priesthood of believers"
-Special training for deaconess work should be given to student nurses at Lutheran hospitals
Those in attendance were asked to give the matter more thought. One who urged further study was Pastor Philipp Wambsganss of Ft. Wayne.
Pr. Wambsganss served as the president of the Associated Lutheran Churches as well as the chair of an organization actively engaged in the work for which Pr. Herzberger proposed training women. Also, Pr. Wambsganss' mother had been one of the deaconesses brought from Germany to Pittsburgh in 1849 to serve in the Lutheran hospital. Pr. Wambsganss saw to it that the question of training deaconesses was kept alive at various pastoral gatherings.
100 Years of Service: Deaconess Martha Eber
Deaconess Martha Eber was consecrated as a deaconess in 1924, following her graduation from the Lutheran Hospital Nurses Training School in Ft. Wayne, IN. She was the first LDA deaconess to serve in a parish.
From 1924 to 1940 she served at Immanuel Lutheran Church in New York, working with newly arrived immigrants as well as most aspects of the day-to-day running of a parish.
After a leave of absence to faithfully care for her invalid mother (until her death) Martha took a year's "refresher" at Valparaiso University, taking courses in social work, and then resumed her parish diaconal ministry in 1957 at St. Luke's Lutheran Church in the heart of mid-town Manhattan, where she served for another 19 years.
After retirement, Martha continued to volunteer her services at St.Luke's "when and where needed' until her death in 1991.
The LDA's Diakonia en Christo Award is presented in honor of her and Deaconess Martha Boss.