Discernment
Discernment involves figuring out where God may be calling you. It involves noticing your own movement toward and away from God. It involves learning about the ministry to which you may be called. It involves taking in the voices of others as you listen to your internal voice, and seeing where they match.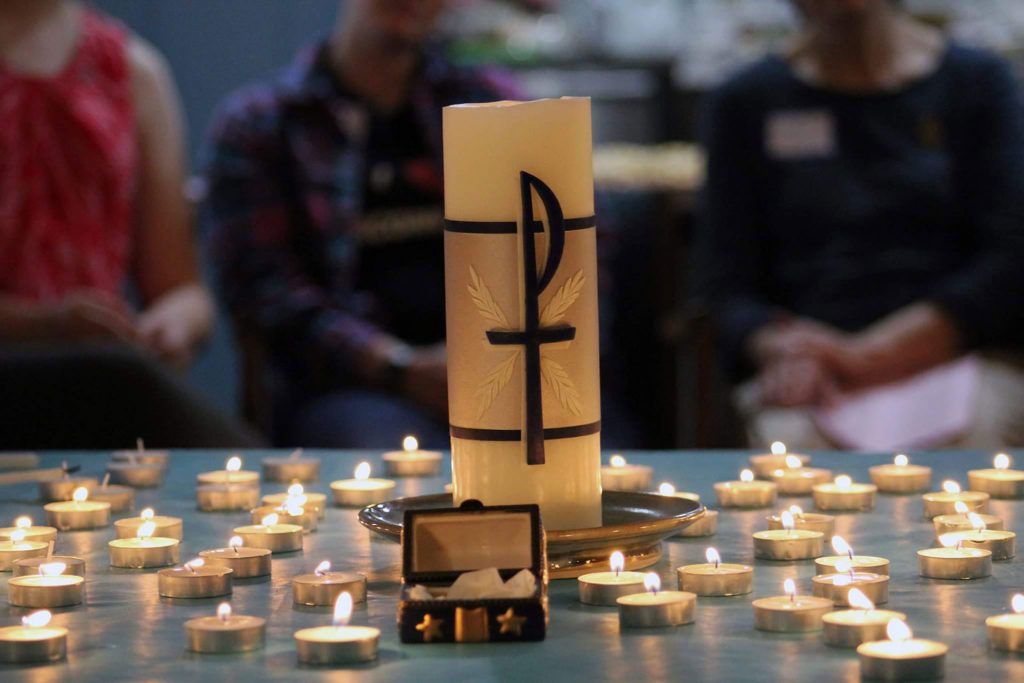 What is discernment?
Figuring out. Learning. Noticing. Taking in. Listening.
Discernment involves noticing movement toward God and away from God.
According to St Ignatius Loyola, signs of movement toward God include excitement, anticipation, gentleness, sense of God's presence, and peacefulness.
Signs of movement away from God include agitation, anxiety, feeling abandoned, separation and isolation, and self-absorption.
If you find yourself moving toward AND away, be patient and keep discerning.
Discernment is different from decision-making. Discernment leads to decision-making, but also involves seeking God's will in your life and work.
Education &
Formation
The LDA's Education and Formation program is unique and open to people from any Lutheran church body. Through a combination of academic requirements, hands-on ministry experiences, student seminars, and spiritual development, our students are formed in their identity as 'one who serves,'—all in the context of intentional Christian Community. Our Deaconess and Deacon Communities provide mentoring, support, prayer, and encouragement to students as they go through the program.
Frequently Asked Questions
The LDA offers an abbreviated process for already-rostered Deacons who were formerly Associates in Ministry (or AIM's,) who wish to deepen their call to ministry through lifelong intentional community. This process does not interfere with the ELCA's roster, but gives the opportunity for ELCA Deacons to become a Deaconess or Deacon with the LDA as well.
The LDA also offers a transfer process for ELCA Deacons who were formerly rostered as Diaconal Ministers (DM's.) This transfer process does not interfere with the ELCA's roster.
Please contact the LDA at [email protected] or call (219) 464-6925 for more information about either process.
Click below for a more detailed description of the program
Are you interested in applying? Would you like to find out more about ministry and community? We would love to talk with you.  Simply send an email to [email protected], and we will contact you and help determine your next steps.
An application to become a student with the LDA requires four separate steps:
Essays
Letters of Recommendation
Psychological Evaluation
Background Check
While it can seem daunting, our Co-Directors of Education and Formation help facilitate the application process from beginning to end, making it easy to gather all of the pieces.  Give us a call—God has work for us to do!