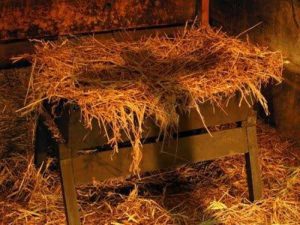 "Zaccheus, hurry and come down; for I must stay at your house today."
  Luke 19:5b
Is anyone staying at your house next week?
The holidays can bring a bit of chaos into our lives. Marva's 5-bedroom house has room for kids, grandkids and a couple of dogs who will move in for a few days.  A full house means extra meals and a line for the shower, but she wouldn't have it any other way.
Alice's life is complicated in a different way; she doesn't know what next week will bring. Still, she wants the freedom to be spontaneous and to help when called.  Her heart will be full of love, open to what comes, and she wouldn't have it any other way.
Betty and Bob will celebrate their third Christmas together.  Money is tight, but they know how to be happy. Their table will include a few close friends and good conversation.
Three different households, each open to surprise, assorted relatives, family emergencies or simple food. But each household sharing something, too. Ready or not — as it was for Zaccheus, there will be holy moments. Jesus will be with them. It will be Christmas and Jesus is coming.
Prayer: Come, Lord Jesus.  Be our guest.  Amen.
Deaconess Diane Marten, Indianapolis, IN